Who We Are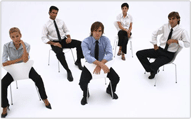 WiMAX Industry is the leading worldwide publication for the WiMAX marketplace with over 930,000 page impressions per month. (Q2 2008)

The #1 Online WiMAX publication



Up-to the minute news, resources, training, planning tools and vendor showcases.



Unmatched access to the WiMAX Marketplace
Why Advertise on WiMAX Industry?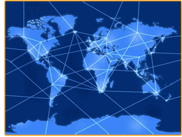 Access to 100,000 unique visitors per month, 930,000
pageviews



Worldwide in over 185 Countries



Access to key decision-makers and industry leaders



10,000+ subscriber newsletter



Most visited Buyers Guide in the industry



100s of top positions on Google and other organic engines



Qualified sales leads



Branding, product launches and event promotion.
Advertising Programs

WiMAX Industry provides a comprehensive set of proven advertising options to help your company reach the buyers in our readership.

Branding and Lead Generation
WiMAX MarketReach is a branding and lead generation program for maximum impact and bottom line results.

Sponsor Programs
WiMAX Buyers Guide is a well positioned listing in the most visited product guide in the WiMAX Market, providing easily located, search engine positioned product and service guides.

WiMAX Report is the Industrys premier Newsletter with over 10,000 subscriber base. The best option for Product launches, campaigns, trade show appearances and other timely events.