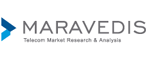 Maravedis is an objective, third party research and analysis firm focusing on Broadband Wireless technologies including WiMAX, 802.20, TD-CDMA and Wireless Local Loop Systems.

Maravedis' Mission is to be the most trusted bridge between the world of fixed-mobile convergence and the world of real deployments and sound business models.

Maravedis has established itself over the years as the most credible and reliable resource for market intelligence in the broadband wireless industry. Maravedis works with equipment vendors, service providers, regulators, the investment community and others to produce the MOST reliable analysis of emerging market trends, competitive analysis and market forecasts that resist the test of time.

Maravedis Market Reports

WiMAX, LTE and Broadband Wireless (Sub-11GHz) Worldwide Market Trends 2008-
2014 - 5th Edition

| | |
| --- | --- |
| Pricing: | US$ 3,495 Single user license |
This report examines the market, regulatory and technology trends shaping the various broadband wireless technologies including WiMAX. The report provides very detailed analysis of equipment vendors and service providers worldwide as well as a unique insight into the status of Intellectual Property Rights for MIMO and OFDM. It also offers detailed market forecasts up to 2014.

WiMAXCounts Quarterly Report - Issue 5
The 700 MHz band includes the spectrum occupied by UHF TV channels 52 through 69 (698 MHz - 806 MHz). As a result of the 1996 amendments to the Communications Act, this band was re-allocated for use by other communications services, including Public Safety and Public Commercial use. Although development of Public Safety use in the 700 MHz band began in 1997, few systems have actually been deployed due to concerns with interference from the incumbent broadcasters.

WiMAX/LTE 4G Intellectual Property Rights & Market Impact - 2nd Edition

| | |
| --- | --- |
| Pricing: | US$ 4,995 Single user license |
The second edition of the exclusive IPR database and analysis for WiMAX/LTE 4G! An exhaustive analysis of real-world IPR and patent data complemented by a comprehensive worldwide patent database. The report covers IPR policies, regulations, climate, and forecasts, revealing several important IPR trends that indicate the role major players could have in the emerging WiMAX/4G markets.