Industry Highlights

WiMAX

White Papers

WiMAX Company List
WiMAX Trade Shows
WiMAX Books
WiMAX Buyer's Guide
WiMAX Forums
WiMAX Stocks
WiMAX Market Reports
WiPAN LVSG: IEEE 802.15.4/ZigBee PHY+MAC Signal Generation Solution

WiLANTA LVSA11abg-Tx Testing
Overview

WiLANTA LVSA11abg is the ideal solution for research, design and evaluation of IEEE 802.11a, b and g transmitters.

WiLANTA LVSA11abg displays PHY layer measurements including raw data and MAC parameters. It allows you to take advantage of high-efficiency testing and measurements by defining suitable span, trigger, attenuation, and reference levels. WiLANTA LVSA11abg lets you analyze signal data stored on disk in .txt, .rtf, .ASCII, and .bin format. This enables importing of signal data captured elsewhere, including any third party signal generatori. Multiple .bin and .rtf signal files stored in a directory can be analyzed using WiLANTA LVSA11abg's batch processing functionality.

In addition, colorful waveforms of data along with markers and zoom options, add a third dimension to signal analysis.It's the only analyzer built to offer scalability and seamless integration with the PXI instruments.

Powerful analysis capabilities help scientists, engineers, and researchers to understand the transmitter characteristics of a WLAN DUT.

Engineers use WiLANTA LVSA11abg to create an environment that requires less cycle time to build a product with the desired attributes and performance, improve manufacturing yields, and directly contribute to overall product quality and profitability.The power of WiLANTA LVSA11abg helps you save time, money, and reduce the development risk.
Features
Standards Supported

IEEE 802.11g

IEEE 802.11b

IEEE 802.11a

Supported frequency range

2.4 GHz and 5 GHz band

Data Rates Supported

1,2,5.5,6,9,11,12,18,24,36,48,54 Mbps

Modulation formats Supported

OFDM

CCK/DSSS
Supports real time and offline analysis
Supports Multi Frame analysis
Measurements
RF Measurements

Power spectral Density

Occupied bandwidth

Power in Band

MAC Information

Decoding of Frames

| | |
| --- | --- |
| • | Data |
| • | Management |
| • | Control |

Displays Frame, Sub Frame, and network type

Power Management status

Decodes and displays Destination Address,
source Address, BSSID, SSID and FCS

Displays WEP security Encryption Status

Displays the entire Frame Body (MPDU)

Displays Frame Data rates

Baseband Measurements

IQ plot

EVM/Symbol

EVM/Subcarrier

Constellation Diagram

Power Spectrum

CCDF

Channel response

Spectral flatness

Transmit Power

Data Bits

Importing Options

txt - Individual I and Q files

txt - WiLANTA IQ generator file

rtf - WiLANTA LVSA11bg ASCII IQ file

bin - WiLANTA LVSA11bg binary IQ file

bin directory - collection of binary IQ files

rtf directory - collection of .rtf IQ files

Saving options

Save IQ data in .bin or .rtf format

Save MAC data in .rtf format

Easy to use interface allows to

Configure acquisition period

Configure Reference Level

Enable/Disable Auto attenuation

Configure attenuation level

Configure sampling rate

Enable/Disable Pulse shaping

Enable/Disable frequency synchronization

Enable/Disable Scrambler

Enable/Disable data demodulation

Enable/Disable Channel Equalization

Display Parameters

Modulation

Frame length

Data Rate

Code Rate

Frequency error

Number of Symbols

Preamble

EVM

| | |
| --- | --- |
| • | EVM in rms% and db |
| • | Pilot EVM in rms% and dbi |

Graphical Utilities

User defined plot color and style of lines

Zoom

Markers

Auto Scale for better viewing of PSD plot

Print data

Error indication

Indicates valid Frame detection

Reports on erratic or incomplete loading of signal files

Indicates SFD detect (fail/pass)

Indicates FCS error

Indicates PHY CRC error

Comprehensive Help
Set up


RF Measurements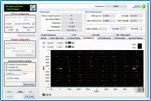 Figure 1: RF Measurements: Power Spectral Density,
Power in Band and Occupied Bandwidth can be viewed simultaneously
Baseband Measurements
| | |
| --- | --- |
| Figure 2: Constellation diagram | Figure 3: MAC Parameters |
Target Customers
| | |
| --- | --- |
| | Suppliers of wireless LAN system components |
| | Engineers specializing in RF and telecommunication systems |
| | Laboratories and test houses |
| | Innovators in WLAN chipsets |
| | |
WiLANTA LVSA11abg is available in two versions
| | |
| --- | --- |
| | Full -> Real Time + Offline signal Analysis |
| | IQ Analyzer -> Offline signal Analysis only |