700 MHz
BWIN™, standing for Broadband Wireless Internet Network, employs the feature-rich DOCSIS® platform along with powerful RF technology to create a cost effective system for fixed broadband access.
Benefits of Vecima's BWIN™ System
Customers will benefit from superior advanced features and performance
Provides the same high-speed internet access as cable modems
Full carrier class attributes
Take advantage of economies of scale: low subscriber cost, quick ROI
Easy installation and setup: quick deployment, low installation cost
Fully weatherized units: used successfully in a wide variety of climates (arctic, desert, inland, coastal)
Reach beyond the wired limits of cable and obtain more customers
BWIN™ 700 MHz
Designed for use in the UHF (Ultra High Frequency) bands, including the lower 700 MHz A/B/C channels in the United States, the 700 MHz BWIN solution uses the PA700B 80-watt transmitter, the MSDCYS UHF downconverter, along with the TR707+ subscriber transceiver to achieve remarkable coverage and capacity. UHF 700 MHz BWIN products are USDA Rural Development accepted.


PA700 UHF Power Amplifier
MSDCSYS UHF Downconverter

The MSDC1000 is a modular product consisting of a 1RU chassis/controller that accommodates up to three MSDC1000 series modules and up to two power supplies for power redundancy. The MSDCSYS UHF Downconverter System is a specific combination of MSDC1000 components for use in UHF fixed broadband wireless applications in the 442 to 849 MHz frequency range.
When combined with the PA700 and duplex or band pass filters, the MSDCSYS system forms a complete high power transmitter chain and low noise receive chain for direct connection to the base station antenna and DOCSIS® compatible Cable Modem Termination System with integrated upconverter.
Full control of the unit is accomplished via remote management over a USB Type B connection.
TR707+ Subscriber Transceiver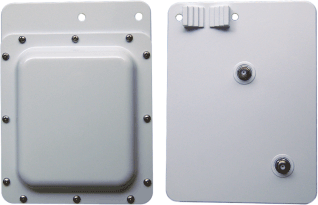 The TR707+ is a UHF Transceiver for use in 700 MHz broadband wireless networks. The TR707+ integrates an upconverter, power amplifier, and RF & IF diplexers to provide a single subscriber unit solution for two-way wireless RF communications.
The TR707+ circuitry is field hardened over a broad temperature range and is contained in a weather proof housing for outdoor mounting. The unit is ready to mount next to and connect directly to an antenna. The TR707+ is then connected to an indoor modem with standard low cost RG-59 cable.
The transceiver is configured to work with standard DOCSIS® cable modem frequency plans and levels, permitting direct connection. The transceiver also includes an RF mute function to reduce power consumption and broadband noise emissions.