5.8 GHz
VistaMAX®, is a WiMAX-compliant broadband wireless system composed of high capacity base stations, subscriber stations and sophisticated network management tools.
VistaMAX® Key Features:
802.16-2004 OFDM Compliant
Time Division Duplexing (TDD)
Fast Adaptive Modulation
Power over Ethernet
Integrated GPS Timing
Integrated multi-strike lightning protection
VistaMAX® Supported Applications:
Tiered Residential Internet Access
Voice over IP
Cellular Backhaul
Enterprise Data Access
Video Backhaul
SCADA & Site Monitoring
VistaMAX® Outdoor Base Stations (OBR)
Get premium last-mile broadband connectivity with WiMAX-compliant VistaMAX base stations. Media access control, baseband modulation and radio functionality are integrated into a single VistaMAX base station. Whether for high density urban deployments, point-to-point backhaul or low density rural areas, VistaMAX base stations provide unparalleled value. VistaMAX is available in 1.9 GHz, 3.5 GHz, 3.65 GHz and 5 GHz.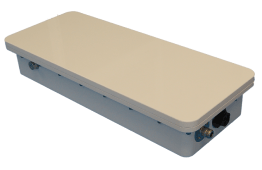 Model #: OBR5000
VistaMAX® Outdoor Subscriber Station Transceivers (OSR)
Get excellent coverage with Vecima's compact and easy to install WiMAX outdoor subscriber stations. Connect with a single Ethernet cable for quick and simple wireless networking. All VistaMAX subscriber stations are contained in a weatherproof housing with integrated antenna for long-lasting durability and performance. VistaMAX is available in 1.9 GHz, 3.5 GHz, 3.65 GHz and 5 GHz.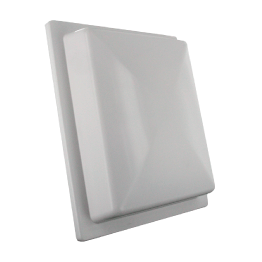 Model #: OSR5000
VistaMAX® Network Management Server
Manage your entire network with Vecima's sophisticated network management server (NMS8000). The centralized design of the NMS8000 simplifies many common maintenance and administrative tasks by allowing password protected access for qualified personnel to view and configure crucial network parameters from either in the field or at the office. The NMS8000 also provides a vital tool for Vecima to provide remote assistance to its customers and guarantees end-user satisfaction.


Model #: NMS8000
VistaMAX® Wireless Ethernet Switch
Provide power to the base stations at your tower with the VistaMAX WES800 Ethernet switch. The WES800 serves as the backbone network connection point via Gigabit Ethernet or optional fiber optic cable. The WES800 supports up to 8 VistaMAX base stations.


Model #: WES800
WaveRider 5.8 GHz
Ensure superior performance in point-to-point (PTP) or point-to-multipoint (PTMP) applications with Vecima's WaveRider family of non-line-of-sight PTP bridges with integrated antennas.
Product Features:
Cost-effective T-1 lease line replacement
IP-based video surveillance solutions
Wireless wide area network connectivity
Municipal, education, healthcare, security, enterprise and more


5.8 GHz, 400mW Point-to-Point and Point-to-Multipoint Bridge/Router
The 5.8 GHz 5800 bridge/router is an ideal solution for short or long distance PTP and PTMP applications.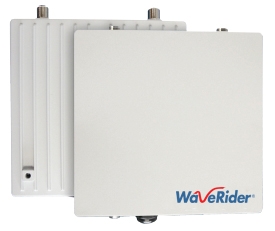 5.8 GHz, MIMO Radio System
The new WR5812M OFDM-MIMO radio allows for high capacity, near line-of-sight deployment and strong immunity to multi-path with user data rates of up to 96 Mbps
BWIN™ 5.8 GHz for Unlicensed Frequencies
For service providers wanting to offer premium wireless data and voice services, Vecima's 5.8 GHz BWIN provides a highly-scalable solution using DOCSIS® technologies in unlicensed frequencies. Designed for fast deployment and ease of operation, the BTR5857 base station transceiver provides integrated transmit and receive functionality without the need for external filtering, while the TRI5758 subscriber transceiver contains an audible alignment beeper to enable a quick installation at customer sites.


BTR5857 - 5.8 GHz Base Station Transceiver

TRI5758B – 5.8 GHz Subscriber Transceiver